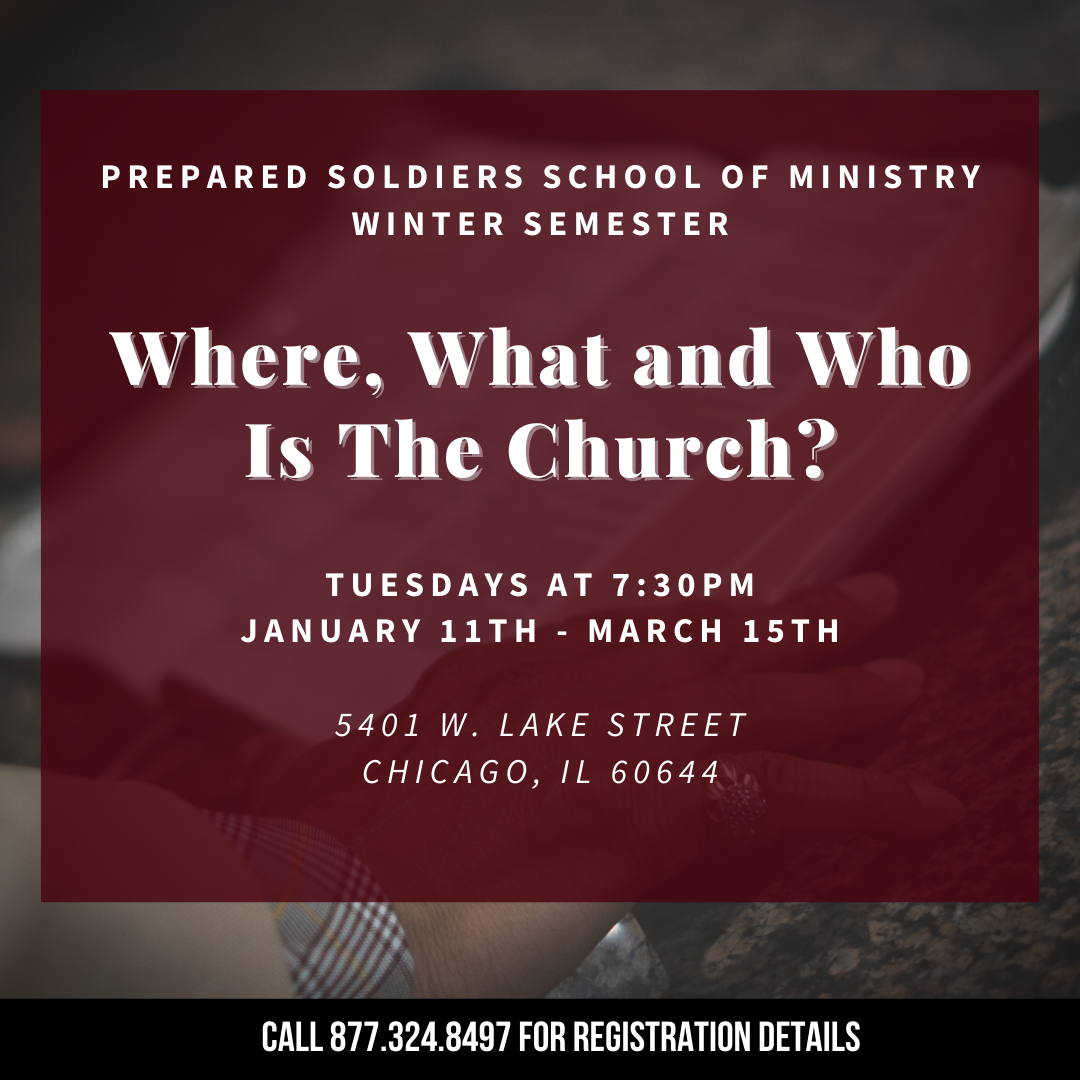 PSSOM Winter Semester: Where, What and Who is the Church?
Tuesday, January 25, 2022 @ 7:30 pm

-

9:00 pm
Description
Prepared Soldiers School of Ministry Winter Semester begins Tuesday, January 11th through Tuesday, March 15th at our West Side location (5401 W. Lake Street). This semester's subject is Where, What and Who is the Church?. This will be a comprehensive, 10-week course on God's intention on what His church really is. It will be filled with biblical revelation knowledge that will thoroughly deal with the foundational structure of the initial purpose of the Lord's church, including what the local church is and biblical tiers of leadership.
Topics will be discussed such as:
Is the building necessary?
Are pastors voted by the people or appointed by God?
Can you choose any church to attend?
How important are offerings?
The big lie: what church isn't
What is the role of the five fold ministry?
The gifts of the spirit
Plus much, more more.