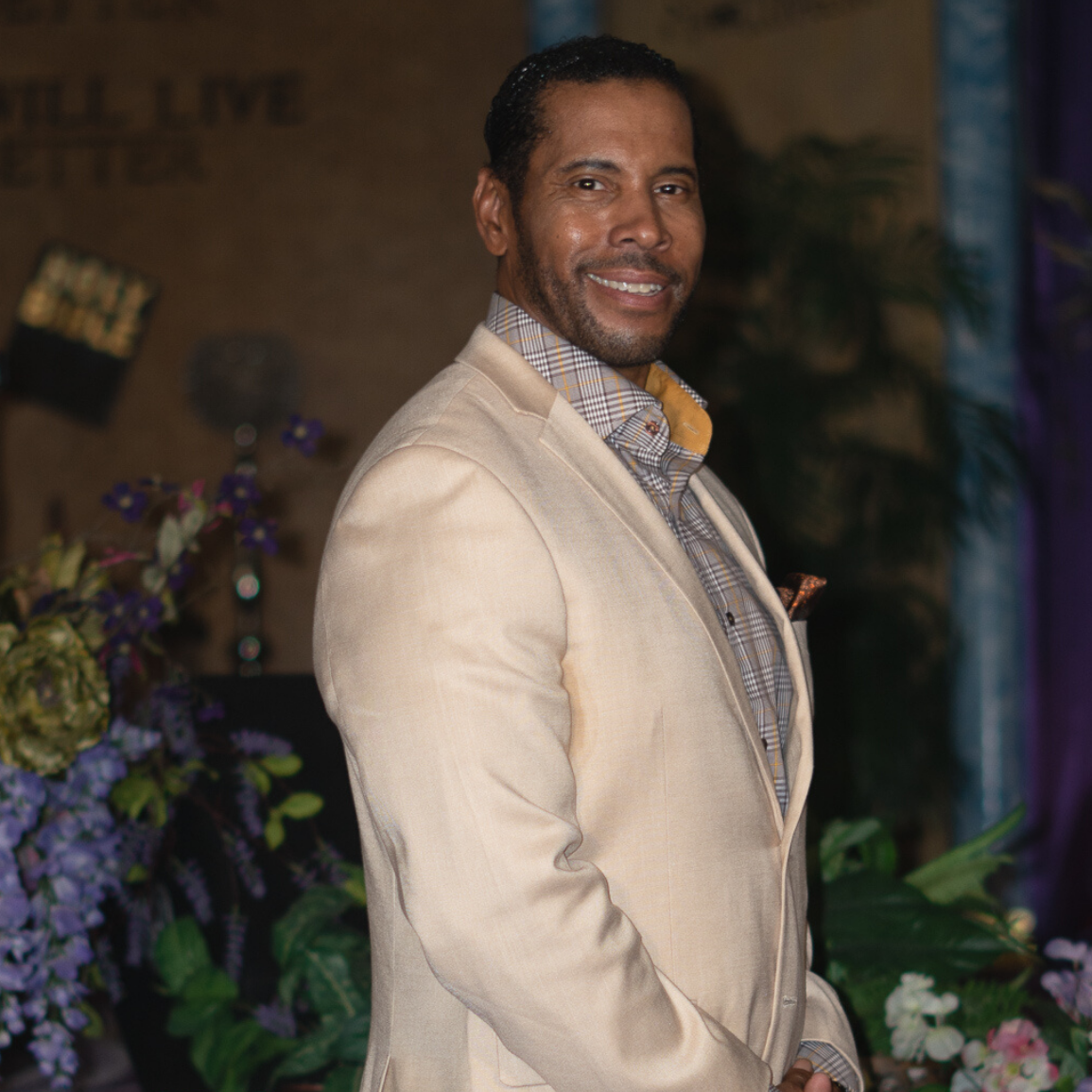 Apostle Dr. Steven L. Pettis
Biography
Born September 3, 1963 in Chicago, Illinois to Pastor Matthew and Gussie Pettis, Apostle Dr. Steven L. Pettis knew at an early age that his divine assignment would be to preach the gospel of Jesus Christ. As a young Christian, after being filled with the Holy Ghost during a first Sunday testimonial service, his ministry began witnessing in the streets of Chicago. He ministered to the poor, the broken hearted, the captives, and the bruised. He prayed and laid hands on the sick while the Lord confirmed His Word with signs and miracles. It was during his street ministry where he saw the first miracle on Halsted Street, as he prayed for a crippled man to see God's miraculous power straighten his leg out. God has used Apostle Pettis in countless prayer lines to minister to the people.
On October 22, 1983, he married Lora Vernell, and they have four children: April, Steven Jr., Krystal and Brian, who are all very active in the ministry. The life of Apostle Pettis is one in complete fellowship with God, understanding his assignment to the body of Christ. Armed with the scripture "If thou canst believe, all things are possible to him that believeth" Mark 9:23
Apostle Pettis is an anointed preacher and Bible teacher ministering in three services weekly at Better Life Faith Church International, while conducting crusades, and ministering in conferences and services throughout many churches and ministries in the body of Christ. He is the co-founder and CEO of two businesses: Personality Chairs and L'Vernell Designs and Creations.
Wherever he ministers, Apostle Pettis brings revelation knowledge that has caused many breakthroughs in the lives of the people. He is the Founder of Steven Pettis Ministries (SPM). He is the founder and president of the Prepared Soldiers School of Ministry. He is also the founder of Covenant Kings Alliance (CKA), a fellowship designed for Christian businesses and entrepreneurs in developing and enhancing their purpose for the Kingdom.
He has authored several books which have been translated into Spanish and distributed in Central America. His daily television programs, "Living the Better Life," "Let's Talk About Marriage and the Family," and "Better Life Lessons" can be seen throughout the world . He can also be heard weekly via live streaming, preaching the Word of God to audiences worldwide. Apostle Pettis has been the recipient of several awards for his Christian service and leadership. Apostle Pettis has been anointed to raise up leaders, and to help the believers walk in faith and victory, to be an effective witness and a light to the world. On February 1, 2008, he was consecrated an Apostle by the honorable Apostle Dr. Richard D. Henton of Monument of Faith Breakthrough Ministries. Apostle Pettis is an end time voice and prophet reaching all nationalities and denominations before the return of Jesus Christ.